Diet, Supplements and Herbs
Plants were used as medicines in every human culture throughout human history. They are the source of approximately 40% of today's pharmaceutical products.
Of the 252 drugs in the World Health Organization's essential medicine list, 11 percent are exclusively of plant origin. In fact, about 200 years ago the first pharmacological compound, morphine, was produced from opium extracted from the seed pods of the poppy flower. Since then, scientists have been studying plants to create the pharmaceutical products we know today. But after years of overmedicating, facing resistant bacteria in the microbiome and treating the illness rather than the root of the problem, people are beginning to pay more attention to natural, herbal medicine.
Herbal medicines are naturally occurring, plant-derived substances that are used to treat illnesses within local or regional healing practices. These products are complex mixtures of organic chemicals that may come from any raw or processed part of a plant.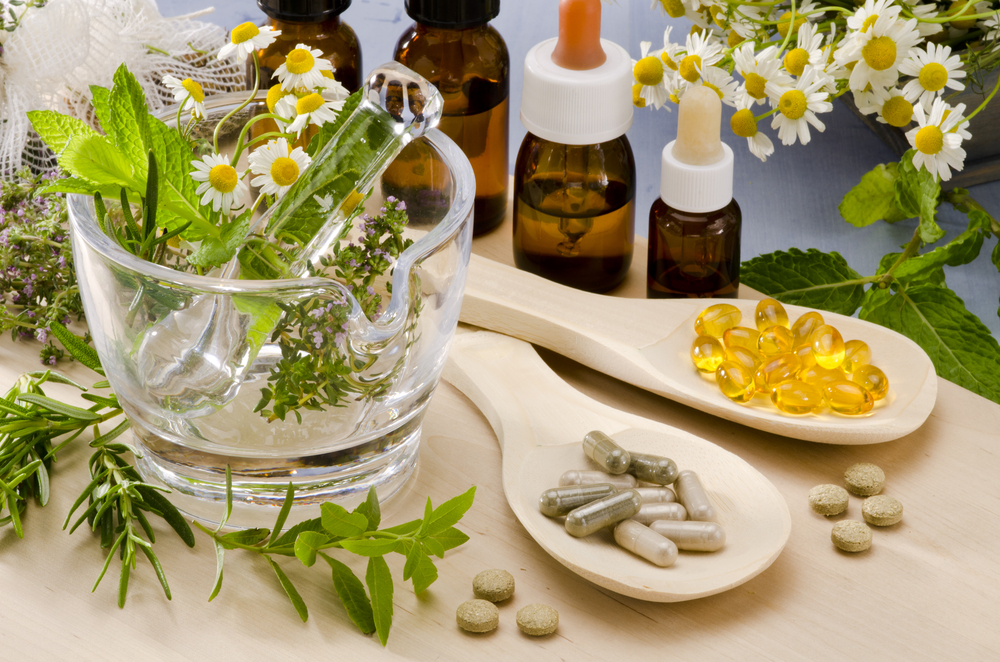 Today, plants are being used to treat a number of health concerns and conditions, including allergies, arthritis, migraines, fatigue, skin infections, wounds, burns, gastrointestinal issues and even cancer — proving that it's true that food is medicine. These herbs are less expensive and they're a safer means of treatment than conventional medications, which is why so many people are choosing to go back to this traditional idea of medicine.
Top 10 Herbs Used in Herbal Medicine
1. Raw Garlic
Garlic contains vital nutrients, including flavonoids, oligosaccharides, selenium, allicin and high levels of sulfur raw garlic help treat diabetes, fight inflammation, boost the immune system, regulate blood pressure, fight cardiovascular disease, relieve allergies, fight fungal and viral infections, and improve hair loss.
2. Ginger
The therapeutic benefits of ginger come from gingerols, the oily resin from the root that acts as a highly potent antioxidant and anti-inflammatory agent. Gingerol, among other bioactive agents present in ginger, are able to relieve indigestion and nausea, boost immune and respiratory function, fight bacterial and fungal infections, treat stomach ulcers, reduce pain, improve diabetes, prevent malabsorption, and may even inhibit the growth of cancer cells.
3. Turmeric
There are a range of turmeric benefits, including its ability to slow and prevent blood clotting, fight depression, reduce inflammation, relieve arthritis pain, manage diabetes, treat gastrointestinal issues, regulate cholesterol, and fight cancer.
Several studies indicate that turmeric has potent antioxidant, anti-inflammatory, antimutagenic, antimicrobial and anticancer properties. As an antioxidant, turmeric extracts can scavenge free radicals, increase antioxidant enzymes and inhibit lipid peroxidation.
4. Ginseng
Ginseng is used to reduce stress, help with weight loss, treat sexual dysfunction, improve lung function, lower blood sugar levels, boost the immune system and reduce inflammation. Ginseng is available in dried, powdered, tea, capsule and tablet forms.
5. Milk Thistle
Milk thistle contains high levels of lipophilic extracts from the seeds of the plant, which act as bioflavonoids that increase immunity and slow down oxidative stress. The herb is also used for its anti-inflammatory properties. It can aid digestive function, increase bile production, boost skin health, fight the
appearance of aging, lower cholesterol
levels and help detoxify the body.
A review of clinical trials evaluating the safety and efficacy of milk thistle found that the herb has protective effects in certain types of cancer, and data shows it can also be used for patients with liver diseases, hepatitis C, HIV, diabetes and hypercholesterolemia. Milk thistle extracts, which are commonly sold in capsules, are also known to be safe and well-tolerated.
6. Feverfew
For centuries, feverfew has been used for fevers, headaches, stomachaches, toothaches, insect bites, infertility, and problems with menstruation and labor during childbirth. Feverfew's pain-easing effect is said to come from a biochemical called parthenolides, which combats the widening of blood vessels that occurs in migraines. The herb is also used to prevent dizziness, relieve allergies, reduce arthritis pain and prevent blood clots.
7. St. John's Wort
St. John's wort uses come from its antidepressant activity, ability to relieve PMS symptoms, improve mood during menopause, fight inflammation, relieve skin irritations and improve symptoms of obsessive compulsive disorder.
8. Ginkgo Biloba
Ginkgo biloba benefits include its positive effects on patients' neurological impairment ability to improve concentration and memory, reduce the risk of dementia and Alzheimer's disease, fight anxiety and depression, help maintain vision and eye health, relieve ADHD symptoms, improve libido, and fight fibromyalgia.
9. Saw Palmetto
Saw palmetto supplements are some of the most commonly consumed supplements by men with prostate cancer and benign prostatic hyperplasia. Saw palmetto has been shown to slow the production of the enzyme 5-alpha reductase, which converts the male hormone testosterone into dihydrotestosterone (DHT), a sex steroid and androgen hormone. While DHT is important because it plays a role in male development, it also contributes to many common health issues in men, such as loss of libido, an enlarged prostate and hair loss.
Saw palmetto is also known to fight inflammation, boost immune function, treat respiratory conditions and promote relaxation.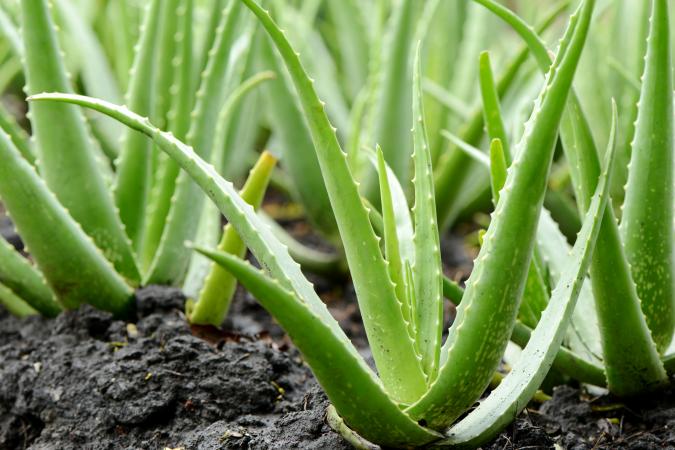 10. Aloe Vera
In traditional Indian medicine, aloe vera is used for constipation, skin diseases, worm infestation, infections and as a natural remedy for colic. In Chinese medicine, it's often recommended in the treatment of fungal diseases, and in the Western world, it has found widespread use in the cosmetic, pharmaceutical and food industries. Aloe vera is considered to be the most biologically active of the aloe species; astonishingly, more than 75 potentially active components have been identified in the plant, including vitamins, minerals, saccharides, amino acids, anthraquinones, enzymes, lignin, saponins and salicylic acids. It provides 20 of the 22 human-required amino acids and all eight of the essential amino acids.
Other aloe vera benefits include its ability to soothe rashes and skin irritations; treat burns and cold sores; moisturize the skin, hair and scalp; provide antioxidants; and reduce inflammation. Aloe vera can be used topically or orally, and it's available in most health food stores.